Boston, Sunday, September 29, 2013
The lack of a systematic, proven methodology is the biggest impediment to developing a culture of digital analytics within organizations*. If you have more work than you can handle, more data than can possibly be analyzed, no management buy-in and you struggle to deliver good quality analysis and insight then this workshop is for you!
* Score of 1.5 out of 5 based on 234 opted-in Online Analytics Maturity self-assessments filled between December 2011 and December 2012.
Instructor:
Leading the workshop – Stéphane Hamel – named one of the most influential contributors by the Digital Analytics Association, author of the Online Analytics Maturity Model (OAMM), international speaker, teacher of digital analytics classes at Laval University (Québec-city), Director of Strategic Services at Cardinal Path.
Program:
Will cover:

An efficient and proven five step process to conduct analysis based on Lean Six Sigma
Address all aspects from stakeholder requirement gathering all the way through effective communication of insights
Hands-on exercises and takeaways
Pre- and post-workshop activities and follow-up

Workshop Schedule:
9:00am to 4:30pm
Workshop Description:
Preliminary to attending the workshop, participants will be invited to complete an Online Analytics Maturity self-assessment and share some of the challenges they are facing. The workshop will kick-off with a review of those results and adapt the agenda based on the feedback received.
We will address the needs and necessity for a solid and proven problem solving and improvement methodology and how it can be perfectly suited for the digital analytics function. You will learn about the fundamentals and which approaches are best suited to conduct efficient analysis and engage stakeholders in the process.
At the end of this workshop, you will have learned:
A method for strategic evaluation of your current and desired digital analytics situation.
How to leverage the six critical process areas of a data driven organization as demonstrated by the Online Analytics Maturity Model (OAMM).
A systematic approach as well as tips & tricks to define realistic objectives aligned with your business…how to measure & achieve them!
How to leverage Lean Six Sigma concepts in order to become an analyst super-star.
How to communicate effectively, be a change agent and overcome political storms.
Learn from several real-life examples, failures & successes.
Who Should Attend?
The course is specifically designed for analysts of all backgrounds and levels of experience who want to become change agents in their organization, as well as digital marketers and managers who want to leverage digital analytics. The workshop is best suited to:
Digital analysts and managers
Marketing and online marketing managers
E-commerce managers
Directors
IT directors and managers
Prerequisites
No knowledge of web analytics or a specific web analytics solution is required
No knowledge of statistics or technology is required
Interest for digital strategies and measuring success is a must!
Workshop schedule
Introduction: the Online Analytics Maturity Model
Pre-workshop task: self-assessment of your current digital analytics capabilities
Overview of the OAMM concept and results
Description of each of the six critical process areas
Analysis fundamentals
Brief overview of the origins of the methodology
Understand how digital analyst can leverage this methodology
Intro to the continuous improvement process
Task: business objectives vs online objectives
Drilling down on the analysis process: Define-Measure-Analyze-Improve-Control
Define: setting the foundation & getting everyone on the same page

Revisiting SMART Objectives
Defining roles & responsibilities with a RACI matrix
Using Affinity diagrams
Mapping processes with BPMN
Measure: high-level analysis

Identifying data sources and coping with data quality challenges
Learn what your web analytics tool won't do for you…
Using histograms, Pareto, trends and control limits
Analyze: find patterns and correlations

Asking the right questions: 5-Why
Regression analysis
Multiplicity for greater insight
Improve: putting your creative skills at work!

Brainstorming
A/B and multivariate testing
Kaizen & revisiting BPMN
Control: KPIs and sharing insights

Control plan
Effective communication through dashboards
Metrics are political…
Tasks: several hands-on exercises throughout!
Conclusion
Make your job better and more rewarding
Wrapping up
Big Data & the future of the digital analyst
The workshop is filled with anecdotes, tips & tricks gleaned throughout over 25 years of experience, the last 20 spent working on dozens of online projects strategies and hands on digital analytics experience.
Course material
Presentation hands out with annotations and exercises.
Additional info
Visit the Online Analytics Maturity section on CardinalPath.com.
Read the "Lean Six Sigma for Digital Analysts" and other articles on Online-Behavior.com.
Workshop Instructor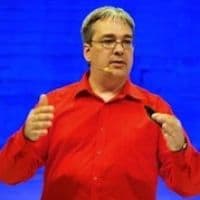 Stéphane Hamel
Director, Strategic Services, Cardinal Path
Stéphane Hamel has been named one of the most influential industry contributors by the Digital Analytics Association. With over twenty years' experience empowering organizations to analyze and optimize their online channels, Stéphane has cemented his position as a leading voice for online analytics and optimization.
Innovator, speaker and renowned consultant, Stéphane holds an MBA in eBusiness from Laval University (Québec City) where he teaches a graduate class on web analytics.
He is Director of Strategic Services at Cardinal Path, where his responsibilities include creating innovative company-wide solutions and digital measurement strategies to deliver maximum value and insight for Cardinal Path clients.