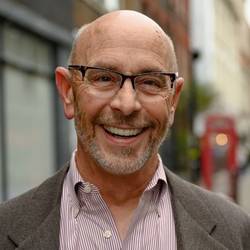 Jim Sterne
Founder
Marketing Analytics Summit, Co-Founder Digital Analytics Association
Boston Workshop – Wednesday, September 30 – half day – 9:00am to 1:30pm
Room: Back Bay
So much attention is paid to customer acquisition and conversion; the sales funnel. But once a committed user logs in, the science of analytics is used to improve customer experience, task completion and satisfaction.
Whether they are logging in to access their financial standing, engage in your social platform, consume pay-walled content or use your application-as-a-service, your constituents are using your purpose-built software and sales funnel analysis won't help them or you.
This half-day workshop is a roundtable conversation about the variety of ways analytics can be put to use in a known-user setting. From suitability to personalization and collaboration, this workshop explores how we can get the most out of analytics by learning from each other.
Instructor: Jim Sterne, eMetrics Summit Founder, Digital Analytics Association Board Chair
Workshop Pricing
Early Bird – until 8/14
$1,000.00
Regular – until 9/26
$1,100.00
On-Site
$1,150.00