Lifetime Association Partner

The DAA is a not-for-profit, volunteer-powered association whose mission is advancing the use of data to understand and improve the digital world through professional development and community. Its vision is to create a better digital world through data. The organization has 5,000 members around the world, representing a broad spectrum of expertise.
---
Diamond Sponsor
Gold Sponsors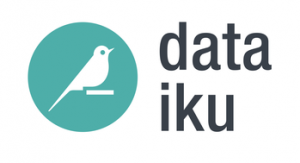 Dataiku is the platform democratizing access to data and enabling enterprises to build their own path to AI. By making AI accessible to a wider population within the enterprise, facilitating and accelerating the design of machine learning models, and by providing a centralized, controlled, and governable environment, Dataiku allows businesses to massively scale AI efforts.
To find out how Advanced Analytics and AI can help support healthcare businesses, have a look at this dedicated www.google.com/url?q=https://pages.dataiku.com/advanced-healthcare-analytics&source=gmail&ust=1587051006623000&usg=AFQjCNHqImj3Qf1jMvi9ofEW0xQy07AOcA">white paper and this www.google.com/url?q=https://pages.dataiku.com/health-fraud-detection&source=gmail&ust=1587051006623000&usg=AFQjCNFWLFW3e36VZ3sCEf45f3Z87ZktHw">documentation which covers how to use data science to detect fraud in your industry.
For more information and updates, you can also log onto our website www.google.com/url?q=http://www.dataiku.com&source=gmail&ust=1587051006623000&usg=AFQjCNGu26cur0pdwuNT42CH8EkHbjkaxw">http://www.dataiku.com
---

For organizations to be truly data-driven, they must answer two vital questions: 1) What is this data telling me about our users? and 2) Can I trust my data?
Since its creation, ObservePoint has empowered data-informed companies to validate marketing tags and optimize digital analytics implementations on an automated platform—giving teams trustworthy data to guide marketing decisions and better connect with their audiences.
Now with Strala by ObservePoint, ObservePoint's platform also provides user insights by creating unified data standards, managing user touchpoints, and generating accurate attribution insights that increase growth and ROI.
For more information visit www.google.com/url?q=http://www.observepoint.com&source=gmail&ust=1583874387504000&usg=AFQjCNHIL5dFpHU8QtkTBmP5AxrC5xE-VQ">http://www.observepoint.com. Follow ObservePoint on Twitter, LinkedIn, and Facebook.
---
Silver Sponsors
---
---
---
---