Lifetime Association Partner

The DAA is a not-for-profit, volunteer-powered association whose mission is advancing the use of data to understand and improve the digital world through professional development and community. Its vision is to create a better digital world through data. The organization has 5,000 members around the world, representing a broad spectrum of expertise.
---
Diamond Sponsor
Gold Sponsors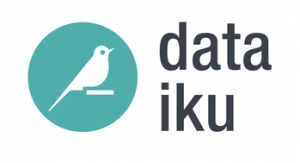 Dataiku is the centralized data platform that moves organizations along their data journey, allowing them to get in touch with each other. By providing features for technical and non-technical staff alike, a repository of best practices, shortcuts to machine learning and AI deployment / management, and a centralized, controlled, and governable environment, Data is the perfect solution to put agencies and entities in the public sector on their path to AI.
More than 250 customers across the public sector, retail, e-commerce, health care, finance, transportation, manufacturing, pharmaceuticals, and more use data. Dataiku was founded in 2013 and has grown exponentially since. In December 2018, Dataiku www.google.com/url?q=https://pages.dataiku.com/series-c&source=gmail&ust=1565298639324000&usg=AFQjCNEZGlQjDE1dRD7aNyIPxxFyZQR17A">announced a $ 101 million Series C funding round led by ICONIQ Capital.
---

For organizations to be truly data-driven, they must answer two vital questions: 1) What is this data telling me about our users? and 2) Can I trust my data?
Since its creation, ObservePoint has empowered data-informed companies to validate marketing tags and optimize digital analytics implementations on an automated platform—giving teams trustworthy data to guide marketing decisions and better connect with their audiences.
Now with Strala by ObservePoint, ObservePoint's platform also provides user insights by creating unified data standards, managing user touchpoints, and generating accurate attribution insights that increase growth and ROI.
For more information visit www.google.com/url?q=http://www.observepoint.com&source=gmail&ust=1583874387504000&usg=AFQjCNHIL5dFpHU8QtkTBmP5AxrC5xE-VQ">http://www.observepoint.com. Follow ObservePoint on Twitter, LinkedIn, and Facebook.
---
Silver Sponsors
---
---
---
---