Lifetime Association Partner

The DAA is a not-for-profit, volunteer-powered association that helps members like Adobe, Expedia SAS and Yahoo! become more valuable through education, community, research and advocacy. The DAA was founded as the Web Analytics Association in 2004. The organization has more than 2000 members worldwide, representing forty countries and a broad spectrum of expertise. For more information about the DAA, or to become a member, visit the DAA website at: www.digitalanalyticsassociation.org.
---
Diamond Sponsor
Gold Sponsors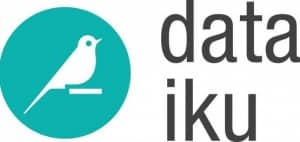 Dataiku develops the most productive Predictive Services Development Platform for data professionals. This all-in-one platform, Data Science Studio (DSS), integrates all the capabilities required to build end-to-end highly specific services that turn raw data into business impacting predictions quickly. With its user-friendly visual interface and whitebox approach, DSS enables collaborative work between both business & tech profiles. Whether they are working alone or collaboratively, analysts can point, click, and build, developers and data scientists can code, and high-level data consumers can visualize. Because DSS integrates standard big data and machine learning technologies that users can transparently appropriate, the platform enables them to quickly design and then efficiently achieve their business goals.
---

ObservePoint helps data-informed companies trust their data and better serve their customers by automatically monitoring and validating analytics and marketing tags on all digital properties. ObservePoint pioneered automated web analytics auditing and audits millions of pages every month to report data loss, inflation, and leakage to web analytics managers and stakeholders. With ObservePoint, you can govern your analytics data with efficiency, confidence and accuracy.
---
Silver Sponsors
---
---
---
---