eMetrics Advisory Council
If you think the eMetrics Marketing Optimization Summit rocks, here are the people to thank.
If you think the eMetrics Marketing Optimization Summit does NOT rock, please tell – he really needs to know.
Vicky Brock, Clear Returns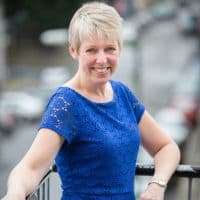 Vicky is CEO of new Glasgow based technology startup Clear Returns and a Co-Founder of Highland Business Research, an analytics and insight agency. Highland Business Research was Scotland's first Google Analytics Certified Partner and the first Google authorised analytics trainer in Europe, a finalist in the National Business Awards for Scotland in the category of innovation and delivers digital analytics services and training across Europe and North America.
She recently completed four years on the Board of Directors of the Digital Analytics Association, is a DAA Certified Wed Analyst and a regular speaker at conferences in Europe and the US.
Neil Mason, SVP Customer Engagement, iJento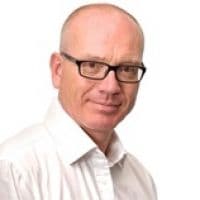 Neil joined iJento in September 2012, to lead its customer engagement and services team. He is responsible for providing clients with the best technology performance and customer insights from iJento's digital and multichannel customer intelligence solutions.
In the world of marketing analytics, Neil has always been at the forefront of his field. Over the past 25 years Neil has accumulated a wealth of experience and expertise working across a variety of marketing analysis and research disciplines. For the last 12 years Neil has worked predominantly in digital channels both as a marketer and as a consultant combining a strong blend of commercial and technical understanding in the application of consumer insight to help major brands improve performance . During this time he also served as a Director of the Web Analytics Association for two years.
Neil's expertise ranges from advanced analytical techniques such as segmentation, predictive analytics and modelling through to quantitative and qualitative customer research.
Sam Michel, CEO, Chinwag
Sam founded Chinwag in 1996 for digital media and marketing professionals. He was one of the UK's first full-time webmasters for Time Out magazine, Executive Producer of BAFTA-nominated movie website, Popcorn and has consulted on projects for clients including Microsoft, BBC and the Bank of England. He sits on the global board of Social Media Week and is the Director of the London event. He's a frequent speaker and writer on digital marketing and social media, programming numerous conferences including Facebook Marketing, Psychology of Online Influence and the Chinwag Live series. He also hosts the Digital Mission series, helping fast-growing UK digital firms expand internationally. Sam has helped numerous companies as a mentor both through UK Trade & Investment and Seedcamp.
Richard Sedley, Strategy Director, Foviance
Richard is Strategy Director for the customer experience consultancy Foviance. He is author of 'Winners and Losers in a Troubled Economy: How to engage customers online for competitive advantage' and Associate Faculty Director at the Chartered Institute of Marketing where he established their Social Media Marketing training courses.
Jim Sterne, Founder, eMetrics Marketing Optimization Summit
Jim is an international consultant on electronic marketing and customer interaction who focuses his twenty five years in sales and marketing on measuring the value of interactivity for creating and strengthening customer relationships. Jim has written six books on Internet advertising, marketing and customer service including, "Web Metrics: Proven Methods for Measuring Web Site Success" and "Social Media Metrics: How to Measure and Optimize Your Marketing Investment." He is the founder of the eMetrics Marketing Optimization Summit, Founding President and current Chairman of the Web Analytics Association and is very pleased you could make it to this latest Summit.
Matthew Tod, Partner, PricewaterhouseCoopers LLP
Matthew Tod is a Partner within the Consulting division of PwC, leading the company's Digital Analytics and Optimisation team.
Prior to joining PwC, Matthew was CEO of Logan Tod & Co, Europe's leading online performance and optimisation consultancy. PwC acquired Logan Tod & Co in March 2012 to spearhead its digital analytics growth and enhance its strategy and consumer offering. Matthew has worked with many clients including ASDA, Argos, Clarks, Debenhams, Mothercare, Gurgle, Sony, BSkyB, Vodfone, Sainsburys, Google, Shop Direct and Nestle.
Before launching Logan Tod & Co in 2002, Matthew was Chief Executive at digital marketing agency Publicis NetWorks, London, a subsidiary of Publicis Groupe.
Matthew holds a B.Sc. (Hons) in Biotechnology from Kings College London University and an MBA from Warwick University. Matthew regularly speaks at industry events including Econsultancy's JUMP, Retail Business and Technology Expo, ECMOD 360, and for the IDM.
Expo Hall Hours
Tuesday 27 November


9:30am to 5:30pm
Wednesday 28 November


9:00am to 5:30pm
Warning
: include(/home/emetrics/public_html/_speaker_db/sponsors.php): failed to open stream: No such file or directory in
/www/htdocs/w019f2eb/us-emetrics.risingmedia.eu/inc/sponsors_2012uk.php
on line
67
Warning
: include(): Failed opening '/home/emetrics/public_html/_speaker_db/sponsors.php' for inclusion (include_path='.:/usr/share/php:..') in
/www/htdocs/w019f2eb/us-emetrics.risingmedia.eu/inc/sponsors_2012uk.php
on line
67