eMetrics Marketing Optimization Summit
London UK, 27 - 28 Nov, 2012
Michael Blastland
Author of "The Tiger that Isn't" & Creator of the BBC Radio 4 series "More or Less"
Michael Blastland is a writer and broadcaster. Now freelance, he was formerly a current affairs programme maker for BBC Radio 4 - where he also devised and produced the More or Less programme about numbers and data in the news, presented then by Andrew Dilnot, now by Tim Harford. He remains a presenter of Analysis on Radio 4, will launch a new series on behavioural science in the spring, presents, teaches and advises widely to government, business, media and other organisations, from the Dept of Health to data analytics companies, the Audit Commission to the Royal Statistical Society. He also runs seminars on data and statistics for, among others, the BBC, Oxford University's Said Business School and Lancaster University's Statistics and operational research doctoral training centre. He has written two acclaimed books, one with Andrew Dilnot about making sense of numbers in public argument called The Tiger that Isn't, the second an account of his son's autism. A third, on risk, with Professor David Spiegelhalter, will be published by Profile Books in the spring.
David Bomphrey
Head of Digital Channels Customer Experience
Everything Everywhere Ltd
Vicky Brock
Founder & CEO
Clear Returns
Vicky's is a Board Director Emeritus of the Digital Analytics Association and former DAA Committee Chair and Board Director. She this year won Innovator of the Year at the 2014 FDM Everywoman in Technology Awards. As CEO of Clear Returns, she has been named by Forbes.com & Bloomberg as one of the 9 top female tech CEOs to watch. Her career started in direct marketing analytics, with clients including Tesco Clubcard & HP, and in her previous company was Scotland's first Google Analytics Authorised Consultant. Her latest company, Clear Returns, provides data driven solutions to help multichannel and ecommerce retailers' improve their sales performance and profitability by increasing the amount of purchases that are kept by customers. The firm was recently named top Tech Start Up in Europe by the European Commission, and has extensive success including winning IBM SmartCamp, Com's Big Data Venture Challenge and Best New Ecommerce Innovation.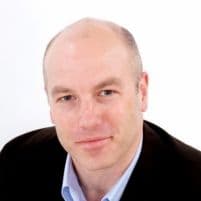 Brian Clifton
Author & CEO
Advanced Web Metrics
Brian Clifton, (PhD), is an independent author, consultant and trainer who specialises in performance optimisation using Google Analytics. Recognised internationally as a Google Analytics expert, his latest book, the second edition of Advanced Web Metrics with Google Analytics is used by students and professionals world-wide.
Brian has been involved in web design and SEO since as far back as 1997, when he built his first website and started defining best practise to advise clients. From 2005-8 he was Head of Web Analytics for Google EMEA, defining the adoption strategy and building a team of pan-European product specialists from scratch. A legacy of his work is the online learning centre for the Google Analytics Individual Qualification (GAIQ). Brian is the Founder of Advanced Web Metrics and Senior Strategist at Search Integration AB – a Swedish company helping clients integrate search and web metrics into their overall business and marketing optimisation.

Dave Evans
Group Manager
Business and Industry, Information Commissioner's Office
Dave Evans joined the Information Commissioner's Office as a Compliance Manager of the health team in 2003 and also spent six months on secondment working as data protection officer for Eurojust, the EU's judicial cooperation body for matters such as fraud, terrorism and drug trafficking. While at Eurojust, he was a central part of the small team which successfully negotiated the passage of the rules of procedure on data protection through the European Council

He is now Group Manager of the Business and Industry Group with responsibility for policy and liaison in areas such as telecommunications and the internet, marketing, anti-fraud initiatives and technology. Since 2009 he has been closely involved with the UK implementation of the ePrivacy Directive with a particular focus on Article 5(3), the so-called cookies rule. He led the ICO's work on developing a policy approach in this challenging area, drafted the ICO's formal guidance and regularly advises on website compliance

The Information Commissioner's Office is an accredited provider of the Information Systems Examination Board (ISEB) course in data protection. Dave is Course Director with responsibility for accreditation, course management and administration.

Prior to working at the ICO, Dave worked in the public sector, helping hard-to-help groups such as ex-offenders find sustainable employment. He has also worked in Higher Education as a lecturer in American Literature.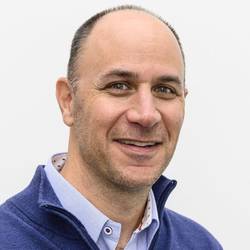 Adam Greco
Senior Partner
Analytics Demystified
Adam Greco is a longstanding member of the web analytics community who has consulted with hundreds of clients across every industry vertical. As one of the founders of the Omniture Consulting group, Mr. Greco managed accounts large and small and helped clients maximize their use of Omniture technologies. In addition, Mr. Greco was the author of the popular "Inside SiteCatalyst" blog that taught SiteCatalyst customers how to apply SiteCatalyst at their organizations. After Omniture, Mr. Greco held the position of Director of Web Analytics at Salesforce.com where he helped re-build the entire web analytics function, turning it into a world-class program. During this time, Mr. Greco continued sharing his web analytics expertise though his popular "Omni Man" blog and co-founded the award-winning Beyond Web Analytics podcast. Mr. Greco released the first-ever published book on Adobe SiteCatalyst entitled: The Adobe SiteCatalyst Handbook: An Insider's Guide.

Adrian Maguire
General Manager: Web Analytics
TUI UK Ltd.
Adrian joined TUI UK in 2005 as an online sales analyst for new business acquisitions and over the past 8 years has held a variety of roles within the eCommerce team. Following the merger of Thomson and First Choice in 2008, Adrian has been leading the online analytics team looking after the tagging, configuration and analysis of the Thomson.co.uk andfirstchoice.co.uk analytics solutions. Adrian's main area of current focus using data effectively to drive increased performance by integrating analytics tools with CRM & Behavioural Targeting solutions as well as bringing more data together to build effective attribution models.
Neil Mason
Digital Transformation Lead
Accenture
In the world of marketing analytics, Neil has always been at the forefront of his field. Over the past 25 years Neil has accumulated a wealth of experience and expertise working across a variety of marketing analysis and research disciplines. For the last 12 years Neil has worked predominantly in digital channels both as a marketer and as a consultant combining a strong blend of commercial and technical understanding in the application of consumer insight to help major brands improve performance . During this time he also served as a Director of the Web Analytics Association for two years.

Neil's expertise ranges from advanced analytical techniques such as segmentation, predictive analytics and modelling through to quantitative and qualitative customer research.

Deirdre McGlashan
Head of Digital, Global Clients
Aegis Media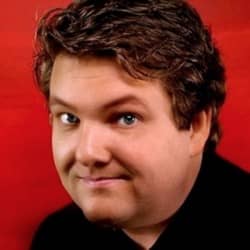 André Morys
CEO
konversionsKRAFT (Web Arts)
André Morys is founder and CEO of Web Arts AG, a German based company specialising in conversion optimisation. André is a contributing author for several German ecommerce magazines and is a blogger and publisher of konversionskraft.de. His work focuses on neurosciences and behavioural economics to increase the persuability of ecommerce systems.
Gillian Muessig
Founding President Emeritus
Moz
Gillian Muessig is the founding president of SEOmoz, providers of the world's most popular Search Marketing campaign management applications. SEOmoz.org serves a community of 1/2 million search marketers around the world with tools, education, events, and community.
Known as SEOmom throughout the industry, Gillian is a thought leader with her finger on the pulse of the future of the industry. She has provided keynotes and sessions for conferences in North and South America, Asia, Australia, Europe, and here in Scandinavia.
Gillian's radio program, CEO Coach, has a global listenership of several thousand entrepreneurs and marketers and airs Mondays at 10AM PST on WebmasterRadio.fm, covering entrepreneurial issues from funding and finance to staffing, marketing, pricing models, and brand development. She serves on the Board of Advisors for technology companies in four continents.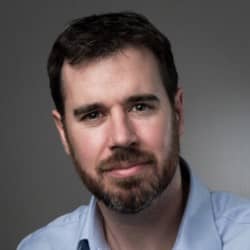 Peter O`Neill
Founder & Lead Consultant, L3 Analytics, Program Chair eMetrics Summit
eMetrics Summit
Peter has been working in Digital Analytics for nine years and is recognised as one of the leading European experts in the field. He is the founder of L3 Analytics, a Digital Analytics consultancy based in London. He and his team work with clients of all sizes and sectors to use data to understand and improve their business performance. In spare time, he founded MeasureCamp and co-founded MeasureBowling.

Barbara Pezzi
Director Analytics & Search Optimization
Fairmont Raffles Hotels International
Barbara Pezzi has over 17 years experience in the hospitality industry. She joined Swissotel Hotels and Resorts in 2001 to expand the leisure segment for the company. Since then she moved on to oversee the ecommerce segment and subsequently web marketing and web analytics. In 2010 she was appointed Director of Web Analytics and Search Optimisation for Fairmont Raffles Hotels Intl. Barbara is now responsible for search engine optimisation and web analytics for all websites in the group across the 3 brands: Fairmont, Raffles, Swissotel.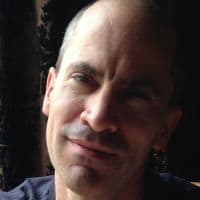 Richard Phillips
Director of Analytics
Barclaycard Digital Marketplace
Richard is Director of Analytics at Barclaycard Digital Marketplace in Shoreditch, London, where he leads an on-and-off shore team on analytics of both the digital and non-digital (i.e. SAS) varieties.
Barclaycard powers 30% of UK credit card transactions, let alone the billions of Barclays bank transactions they process each year, so they get to know a lot about consumer spending habits. By allowing merchants to offer cut-price stock to targeted segments, they're able to provide a win-win marketplace. Prior to Barclaycard, Richard has spent 14 years in client side and consulting roles bouncing between digital analytics and analytical CRM in data rich industries spanning online gambling, telco and financial services.
Nadim Razvi
SAP Store & Commercial Infrastructure Solution Management
SAP AG
Nadim Razvi joined SAP 15 years ago. He is part of SAP's Commercial Infrastructure team, leading the SAP Store Analytics project. Nadim started his career in the supply chain management area before joining the small and midsize market group of SAP. Amongst other responsibilities he was the key driver of the overall business KPI framework of SAP's SME and supply chain solutions. As part of his innovative research work Nadim filed several patents, including SAP Store web analytics.
Nadim holds a master's degree in business administration and computer science.
Simon Smith
Head of Data and Analytics
News International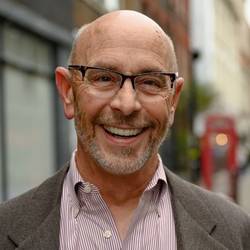 Jim Sterne
Founder
eMetrics Summit
Jim Sterne is an international consultant focused on measuring the value of the online marketing for creating and strengthening customer relationships since 1993. Sterne has written eight books on using the Internet for marketing, produces the eMetrics Summit - www.emetrics.org and is co-founder and current Chairman of the Digital Analytics Association - www.DigitalAnalyticsAssociation.org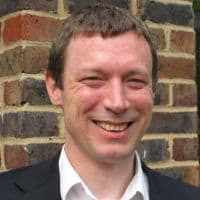 Craig Sullivan
CEO
Optimal Visit
Craig has been blending UX, Analytics, AB Testing, Voice of Customer and Conversion Optimisation techniques for over 15 years. He's also been building teams, launching products and hacking the growth of websites for companies like Google, LOVEFiLM, Lego, John Lewis, eBay, The FT and more.
By teaching teams and companies to build and measure products differently, he helps unlock the hidden value and growth in every product. Using these approaches, his clients have found over £2Bn in incremental annual revenue in the last 5 years.
Craig lives in Blackheath, London, with his daughter and an entourage of cats and pug dogs. He likes to relax growing organic vegetables, doing the odd spot of DJing badly and reading hard boiled Crime Fiction. You can find him tweeting as @OptimiseOrDie on everything to do with Numbers, UX and Psychology.
Daniel Wilson
Managing Director
Stubble & Glasses
Daniel has worked in site analytics for seven years, and is one of the most experienced e-commerce optimisation experts in the UK today.
As former head of Business Intelligence for lastminute.com's EMEA division, he oversaw one of the longest-running large-scale Omniture accounts in the UK. He has worked in a number of roles in the e-commerce sector, ranging from BI to product management. Daniel's experience led him to realise the importance of having people who not only understand data, but also 'get it' from a business perspective – that's what Stubble & Glasses does.


Mark Wood
Business Development Director
EMEA
Mark Wood brings more than 15 years of experience in building extensive operations for US software companies in EMEA. Mark's responsibilities at Tealium include business development, as well as providing the infrastructure and expertise to develop the Tealium brand across EMEA. Mark's determination to bring experience, value and satisfaction to his customers sets him apart from the rest. Prior to Tealium, Mark developed highly successful sales organizations in Europe by opening up and expanding operations, most notably for WebTrends and WebSideStory (now Adobe Systems).
Expo Hall Hours
Tuesday 27 November


9:30am to 5:30pm
Wednesday 28 November


9:00am to 5:30pm
Lifetime Sponsor
Platinum Sponsor
Bronze Sponsors
In partnership with:
Partners