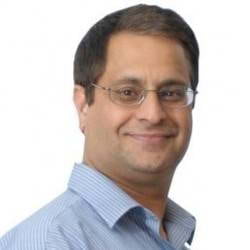 Anil Batra
Digital Marketing and Analytics Consultant
Anil is a seasoned Digital Marketing and Analytics consultant with 15 years of experience. Anil has worked with companies ranging from Fortune 50 to startups and has helped their Digital channels improve business results. Anil's customers include Microsoft, SmartMoney.com, ESPN, T-Mobile, Hoovers, RealNetworks, Starbucks, and TheStreet.com. Anil holds a B. Tech in Electronics and Communication Engineering from India and an MBA from University of Washington, Seattle.
He has taught and trained several Digital Marketing and Analytics folks in the past 9 years of teaching at UBC, University of Washington, Bellevue College and speaking engagements at various conferences as well as his blog, http://webanalysis.blogspot.com. He also served on the Board of Digital Analytics Association (DAA) and was instrumental in starting the DAA Symposiums.
---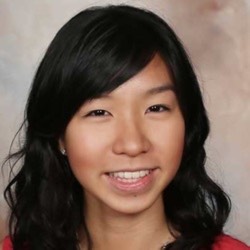 Lynette Chen
Senior Analytics Consultant
MaassMedia
Lynette Chen is a senior analytics consultant with a passion for telling interesting stories with data and visualizations. She has experience creating web and social data analyses as well as reporting dashboards for clients across various industry verticals. Aside from working with The Guardian, she has also worked with clients that include ESPN, Comcast, Elsevier, and The Nature Conservancy.
Session: Measuring Innovative Mobile News Experiments
---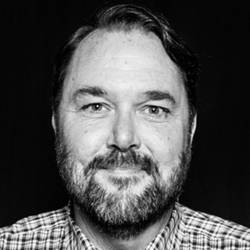 Greg Dowling
Director, Marketing Strategy and Analysis
SapientNitro
An expert in mobile measurement and enterprise analytics with over twenty years in the industry, Greg leads the Digital Analytics practice for SapientNitro across the Boston, New York, and Washington DC offices. Prior to joining SapientNitro he led Semphonic's New York office responsible for their mobile strategy and measurement practice prior to being acquired by Ernst & Young. Prior to Semphonic, Greg was Head of Analysis for Nokia's Services Intelligence & Analytics organization responsible for the analysis of all consumer data within the organization's Music, Media, Messaging, Games, and Social Location domains. He was also Vice President of Strategy & Analysis for Digitas, where he led web analytics efforts for clients including Delta, Kraft, Heineken, and Time Warner Cable. Greg has also worked for Jupiter Research as a senior analyst focused on the best practices for web site operations including web site analytics, site search, content management and usability. Prior to JupiterResearch, Greg was Senior Manager of Strategic Web Analysis for Scholastic Inc., Director of Web Design & Production for Cendant Marketing Group, and Regional Operations Manager for an online database service distributing digital maps and data to the environmental consulting industry. Greg began his career as a professional Geologist supporting clients such as Mobil, Shell, and Exxon.
---

Margaret Escobar
Manager, Digital Analytics Group
IBM
Margaret manages a team of talented web analysts located in the US and Europe. Her team provides consulting, reporting and analysis of web activity to internal clients, mostly marketing teams, in all of IBM's major business units, including hardware, software and services. Margaret joined IBM in 1998 as the manager of the Netfinity / System X web site. She helped launch eCommerce at IBM, and spent several years in the Personal Computing division before joining ibm.com. Margaret had a previous career in international and cross-cultural consulting. She is a graduate of Wellesley College with an MBA from the University of Texas at Dallas.
---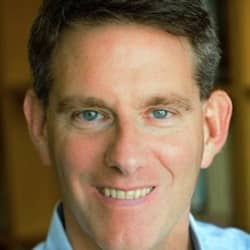 Peter Fader
Frances and Pei-Yuan Chia Professor of Marketing
Wharton School of the University of Pennsylvania
Peter S. Fader is the Frances and Pei-Yuan Chia Professor of Marketing at the Wharton School of the University of Pennsylvania. His expertise centers around the analysis of behavioral data to understand and forecast customer shopping/purchasing activities. He works with firms from a wide range of industries, such as telecommunications, financial services, gaming/entertainment, retailing, and pharmaceuticals. Managerial applications focus on topics such as customer relationship management, lifetime value of the customer, and sales forecasting for new products.
Much of his research highlights the consistent (but often surprising) behavioral patterns that exist across these industries and other seemingly different domains. These insights are reflected in his book, "Customer Centricity: Focus on the Right Customers for Strategic Advantage." Professor Fader believes that marketing should not be viewed as a "soft" discipline, and he frequently works with different companies and industry associations to improve managerial perspectives in this regard. His work has been published in (and he serves on the editorial boards of) a number of leading journals in marketing, statistics, and the management sciences. He has won many awards for his teaching and research accomplishments.
In addition to his various roles and responsibilities at Wharton, Professor Fader is also cofounder of Zodiac (http://www.zodiacmetrics.com/), a SaaS-based company that aims to make top-notch customer valuation models and insights easily accessible to a broad array of datadriven organizations.
In April 2017, Professor Fader was named by Advertising Age as one of its inaugural "25 Marketing Technology Trailblazers," and was the only academic on the list.
Session: Customer Lifetime Value in a Machine Learning World
---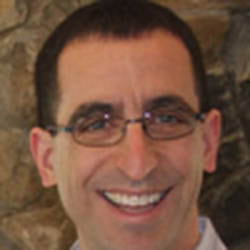 Lee Feinberg
Founder and President
DecisionViz
Lee Feinberg is the Founder and President of DecisionViz, a management consultancy that helps companies build leadership in the processes, people, and culture around data visualization. He invented the Blue Ocean for Visualization™ Framework and the DRAW-ON™ Method and is a thought-leader on building decision-driven organizations. DecisionViz is a Tableau Software Alliance Partner and Alteryx Solutions Partner. Industry leaders frequently ask Lee to address domestic and international audiences, including Tableau Software Conferences, O'Reilly Strata, TDWI, and TechTarget. He is the author of the BeyeNETWORK column "HD Visualization: Driving BI and Analytics," founder/ leader of the NJ and NY Tableau User Groups, and served on Tableau's Customer Advocacy Board. Lee also serves on the Board of Advisors, Stevens Institute of Technology, Business Intelligence and Analytics program. Prior to founding DecisionViz, Lee led Nokia's Decision Planning and Visualization practice. He received a B.S. and M.S. from Cornell University and has been awarded a US patent in telecommunications.
---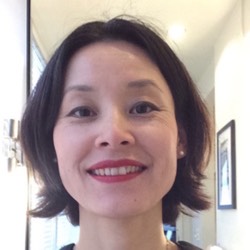 Marie Fenner
Managing Director UK & Ireland
AT Internet
---
Matt Gershoff
Cofounder
Conductrics
Matt Gershoff is Co-founder of Conductrics, an intelligent decision engine platform (www.conductrics.com). Matt has over 15 years experience in database marketing and web analytics. He holds MS degrees in both Economics & Artificial Intelligence.
---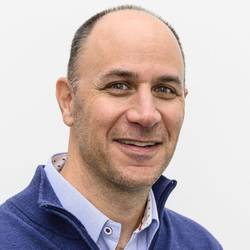 Adam Greco
Senior Partner
Analytics Demystified
Adam Greco is a longstanding member of the web analytics community who has consulted with hundreds of clients across every industry vertical. As one of the founders of the Omniture Consulting group, Mr. Greco managed accounts large and small and helped clients maximize their use of Omniture technologies. In addition, Mr. Greco was the author of the popular "Inside SiteCatalyst" blog that taught SiteCatalyst customers how to apply SiteCatalyst at their organizations. After Omniture, Mr. Greco held the position of Director of Web Analytics at Salesforce.com where he helped re-build the entire web analytics function, turning it into a world-class program. During this time, Mr. Greco continued sharing his web analytics expertise though his popular "Omni Man" blog and co-founded the award-winning Beyond Web Analytics podcast. Mr. Greco released the first-ever published book on Adobe SiteCatalyst entitled: The Adobe SiteCatalyst Handbook: An Insider's Guide.
---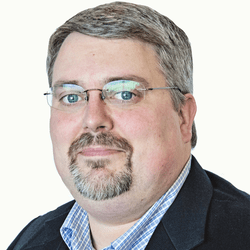 Michael Helbling
Analytics Practice Lead
Search Discovery
Michael Helbling is the Analytics Practice Lead at Search Discovery. In that role he guides clients in creating meaningful analytics programs that drive value in real terms. For more than a decade he has been a practitioner of digital analytics with expertise in implementation, data interpretation, and optimization. In 2015, Search Discovery's Analytics Practice became the first North American company recognized as an Adobe Analytics specialized partner, and also won recognition from Google as the recipient of The Google Analytics Award for Excellence. He frequently speaks and writes about analytics topics and is a co-host on The Digital Analytics Power Hour podcast.
---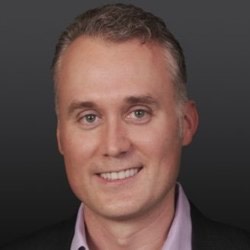 Brett A. Hurt
CEO and Co-founder
data.world
Brett is the CEO and Co-founder of data.world, which is building the most meaningful, collaborative, and abundant data resource in the world as a Certified B Corp. He is also a seed-stage investor at Hurt Family Investments (HFI) in partnership with his wife, Debra. HFI are involved in 49 startups and 12 VC funds. HFI has directly made 38 startup investments, and Brett has also joined the Advisory Board of 11 additional companies. Prior to HFI, Brett founded Bazaarvoice (NASDAQ: BV) and served as CEO and President for 7½ years, leading the company from bootstrapped concept to almost 2,000 clients worldwide and through its successful IPO. He subsequently guided the company through a successful follow-on offering and two acquisitions, PowerReviews and Longboard Media. Prior to Bazaarvoice, Brett founded Coremetrics and helped grow the company into a global, leading marketing analytics solution for the eCommerce industry before its acquisition by IBM.
Brett holds an MBA in High-Tech Entrepreneurship from The Wharton School at the University of Pennsylvania and a BBA in Management Information Systems from the University of Texas at Austin. He serves as an Entrepreneur-in-Residence at the Wharton School. Brett previously served as an Entrepreneur-in-Residence at the McCombs School of Business and also served on the Board of Directors of Shop.org for six years. Brett established the Bazaarvoice Foundation and is very active in the philanthropic arena. He received the Austin Entrepreneurs Foundation's Community Leadership Award in 2012. Brett is entrepreneur empowerment group RISE's Serial Entrepreneur of the year for 2012. He was named by E&Y as Entrepreneur of the Year for Austin in 2009 and is a member of the Austin chapter of the international Young Presidents' Organization (YPO). Brett was named CEO of the Year for large companies by the Austin Business Journal in 2012 and received the Joseph Wharton Award for Young Leadership in 2013. Brett and Debra received the LBJ Humanitarian Award in 2014 for their dedication to public service, philanthropy, and the Austin community. Brett was awarded the Henry Crown Fellowship from The Aspen Institute and joined the 2015 XIX class, named "Dare, Greatly".
To help support Austin's entrepreneurs, Brett serves as a Partner at Capital Factory and Mentor at Techstars Austin; invests in early-stage companies, funds, and philanthropic endeavors with Hurt Family Investments; serves as the Chairman of the Board at Edgecase (formerly named Compare Metrics); and blogs at Lucky7.io. He serves on the Board of Directors of the Entrepreneurs Foundation of Central Texas as well as Conscious Capitalism, both of which are non-profits designed to bring out the best in business in the way it can serve society at large. Brett also serves on the non-profit Boards of Data Coalition and Data Foundation, both of which are dedicated to advancing the open-data movement in government. Brett can be followed on Twitter at @databrett.
---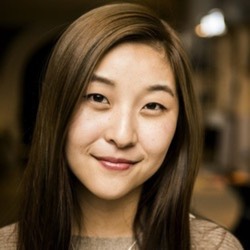 Diane Kim
AI Interaction Designer
x.ai
Diane Kim is an AI Interaction Designer at x.ai, an artificial intelligence startup based in NYC. She graduated from the University of Pennsylvania where she studied Cognitive Science with a focus in Computation. As an AI interaction designer, Diane owns the "voice" of Amy and Andrew Ingram, x.ai's scheduling assistants.
Session: How to Train Your Dragon
---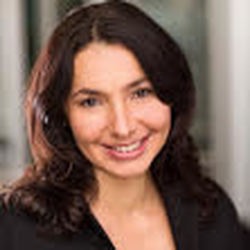 Damaris Lasa
Digital Analytics Consultant,
E-Nor
---

June Li
Founder and Managing Director
ClickInsight
June Li is the Founder and Managing Director of ClickInsight, an analytics consultancy focused on extracting value by analyzing & optimizing digital behaviour. ClickInsight is a Google Certified Partner in Google Analytics, a Google Analytics Premium Reseller, and also works with Adobe, Ensighten, Tealium & any other tool that will yield meaningful insights. A recognized independent expert in Digital Analytics and a
Certified Web Analyst
, June is an instructor at the University of Toronto, and has worked with the Digital Analytics Association for over 10 years, helping create their online
Digital Analytics Course Program
in collaboration with the University of British Columbia, and leading DAA Base Camp workshops.
---

John Lovett
Senior Partner
Analytics Demystified
John Lovett is a veteran industry analyst and expert consultant who has spent the past decade helping organizations to understand and measure their digital marketing activities. Prior to joining Web Analytics Demysti!ed, John was a Senior Analyst at Forrester Research where he led the Analytics and Optimization practice. John is currently the President of the Digital Analytics Association and author of Social Media Metrics Secrets (Wiley, 2011).
---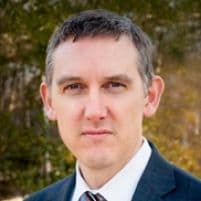 David McBride
Senior Director of Omnichannel Analytics
American Eagle Outfitters
David McBride is the Senior Director of Omni-Channel Analytics at American Eagle Outfitters (AEO). He is responsible for defining AEO's strategy for customer analysis across store and direct channels and executing on that strategy. He is also responsible for analysis of campaign performance and site optimisation. Prior to AEO, David built the analytics programme at Comcast and was a product manager at Dell. David holds an MBA from The Anderson School at UCLA.
---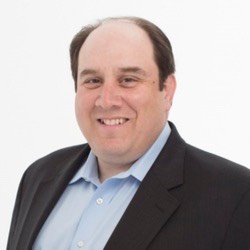 Dr. Jeffry Nimeroff
CIO
Zeta Global
---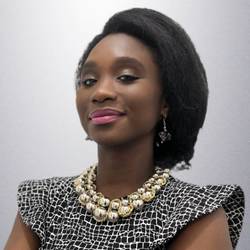 Mary Owusu
---
Claudia Perlich
Chief Scientist
Dstillery
Claudia Perlich leads the machine learning efforts that power Dstillery's digital intelligence for marketers and media companies. With more than 50 published scientific articles, she is a widely acclaimed expert on big data and machine learning applications, and an active speaker at data science and marketing conferences around the world.
Claudia is the past winner of the Advertising Research Foundation's (ARF) Grand Innovation Award and has been selected for Crain's New York's 40 Under 40 list, Wired Magazine's Smart List, and Fast Company's 100 Most Creative People.
Claudia holds multiple patents in machine learning. She has won many data mining competitions and awards at Knowledge Discovery and Data Mining (KDD) conferences, and served as the organization's General Chair in 2014.
Prior to joining Dstillery in 2010, Claudia worked at IBM's Watson Research Center, focusing on data analytics and machine learning. She holds a PhD in Information Systems from NYU.

---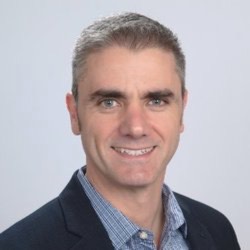 Rusty Rahmer
Head of Enterprise Web Analytics and Digital Intelligence
Vanguard
Rusty Rahmer is an experienced digital leader, with over 10 years of experience driving digital strategy, technology program planning, and delivery at Vanguard. Since 2013 Rusty has been leading Vanguard's enterprise digital intelligence program and has since built and managed the firm's Digital Intelligence Center of Excellence. Rusty's expertise is centered in developing digital program strategy, inspiring business leadership to invest, and providing program leadership through organizational construction and operational transformation. Rusty also serves on the Digital Analytics Association's (DAA) Executive Board of Directors and is a member of the DAA's Corporate Membership Advisory Council.
---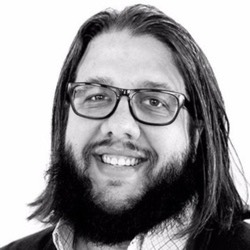 Andrew Richardson
Senior Director, Analytics
Delphic Digital
Andrew Richardson has spent more than a decade helping clients increase ROI with data-driven marketing strategy and analytics implementations spanning multiple verticals.

Andrew began his career as a women's volleyball coach at Notre Dame and UPenn. From there, he transitioned into educational and digital analytics at The College Board, eventually moving on to help grow digital strategy and marketing analytics at Pointroll for companies such as CVS, Toys-R-Us, Yahoo!, Toyota and Audi. He also spent time at the WPP-owned pharmaceutical marketing agency, Communications Media, Inc. (CMI), where he provided analytics, strategy and thought leadership for companies such as Biogen, Johnson & Johnson, and Eisai.

Currently the Senior Director of Analytics for Delphic Digital in Philadelphia, he has worked with companies like American Standard, Carolina Panthers, Sunrise Senior Living and Comcast, helping lead their digital marketing analytics strategy, tool evaluation, testing, and optimization. @analyticandrew
---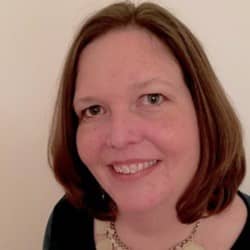 Amy Sample
Senior Director, Digital Analytics
Public Broadcasting Service
Amy Sample has been analyzing digital consumer behavior for over 20 years. As Senior Director of Strategic Insights at PBS, she and her team are responsible for providing cross-platform analytics and consumer insights to drive strategic initiatives. Prior to PBS, she conducted primary research and audience analysis at AOL for 8 years. She is Vice President of the Board of Directors for the Digital Analytics Association and served as a co-leader of the DAA Washington DC chapter. Amy holds an MBA from Georgetown University and a BS in Marketing from DePaul University.
---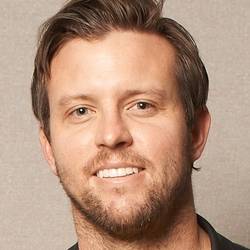 Kenneth Sanford
Analytics Architect
Dataiku
Ken is the US lead Analytics Architect for Dataiku. He is a reformed academic economist who likes to empower customers to solve problems with data. Ken's primary passion is teaching and explaining. He likes to simplify and tell stories.Ken has spent time in academia (Middle Tennessee State University, U of Cincinnati, Boston College) consulting (Deloitte) and software development (SAS, H2O). He has a Ph.D. in Economics from the University of Kentucky in Lexington and his work on price optimization has been published in peer-reviewed journals.
---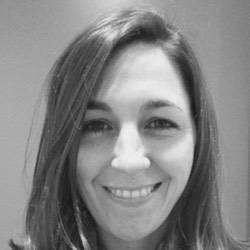 Sarah Schmalback
---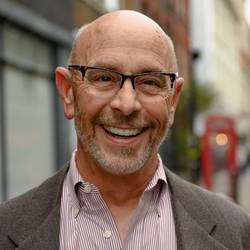 Jim Sterne
Founder
eMetrics Summit
Jim Sterne is an international consultant focused on measuring the value of the online marketing for creating and strengthening customer relationships since 1993. Sterne has written eight books on using the Internet for marketing, produces the eMetrics Summit - www.emetrics.org and is co-founder and current Chairman of the Digital Analytics Association - www.DigitalAnalyticsAssociation.org
---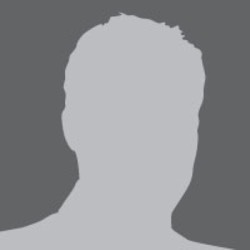 Greg Stuart
Global CEO
Mobile Marketing Association
---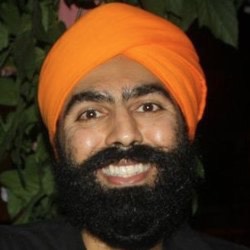 Jasjeet Thind
Vice President, Data Science & Engineering
Zillow
---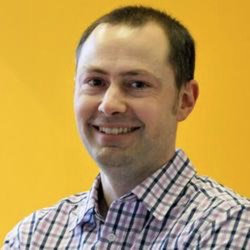 Allan Willie
---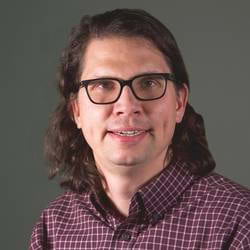 Tim Wilson
Senior Partner
Analytics Demystified
Tim has worked with the many dimensions of marketing and customer data for over a decade. From running the business intelligence department for a $500 million high-tech business-to-business company, to driving initiatives to clean up customer data at a major insurance and financial services company, to working at a leading digital agency to help consumer brands ranging from Hewlett-Packard to Purina to act on their digital and social data, to consulting with multiple Top 50 Internet Retailer brands on the application of digital analytics to their business, Tim is a marketer-friendly data geek. While his heart remains in Austin, Tim has been based in Columbus, Ohio, since 2007, where he started and continues to run monthly Web Analytics Wednesdays, and where he blogs about measurement and analytics at
analyticsdemystified.com
. He holds a B.S. in Architecture from the Massachusetts Institute of Technology and an M.B.A. from The University of Texas at Austin.
---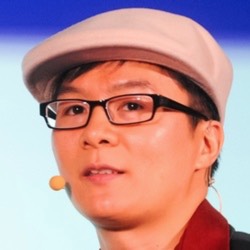 Michael Wu
Chief Scientist
Lithium
Dr. Michael Wu is the Chief Scientist at Lithium, where he currently applies data-driven methodologies to investigate the complex dynamics of the social web. Michael works with big data and has developed many predictive and prescriptive social analytics with actionable insights. His R&D won him the recognition as a 2010 Influential Leader by CRM Magazine. In addition to purely empirical methods, Michael also leverages social principles that govern human behavior to decipher the intricate human components of social interactions.
Michael believes in knowledge dissemination, and speaks internationally at universities, conferences, and enterprises. His insights are made accessible through "The Science of Social," and "The Science of Social 2"—two easy-reading e-books for business audience. Prior to industry, Michael received his triple major undergraduate degree in Applied Math, Physics, and Molecular & Cell Biology; and his Ph.D. from UC Berkeley's Biophysics program, where he studied visual processing within the human brain.
---