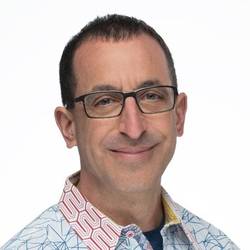 Lee Feinberg
Founder and President
DecisionViz
San Francisco Workshop – Sunday, April 3 - full day - 9:00am to 4:30pm - Room: Nob Hill AB
"No matter how big your data, you must master visualization and storytelling to influence business decisions."

Data visualization is the new communication medium - not the activity of making charts. Learn how to structure a visual story, how to apply the foundations of visual language, and how to work closely with your audience.
Instructor: Lee Feinberg, Founder and President, DecisionViz
Language of visual stories
The building blocks of visualization

Understanding the six core traits
Deep dive on properly using color
VizRehab™: terrible visuals reimagined
Stories you may need to tell
Trends and Relationships
Comparisons, Range of Values
Differences, Targets vs. Actuals
Frame the story
Be clear on your message

Activate the emotional brain
Intent before Content™
Structure your story
A reference framework
Develop strong headlines
Build your analytic outline
Contest: The gauntlet
Write the story
Learn to storyboard / Exercise

Applying lean development principles
Using the Viz Listener's Worksheet™
Act like a visualization expert
DecisionViz helps people become great communicators of their data
Companies spend a tremendous amount of money and time on big data and visualization technology – then the investments have limited success or completely stall. They don't give much thought to how people will use these new capabilities to drive decisions and take action. To make big data successful requires elevating teams with new skills in data visualization, turning data into stories, and changing how business and IT teams work together.
Workshop Pricing
Early Bird - until 2/5
$1,000.00
Regular - until 4/2
$1,100.00
On-Site
$1,150.00